Heritage Hotspots around Dalkey, Dublin
Dalkey Castle and Heritage Centre
@ Castle Street, Dalkey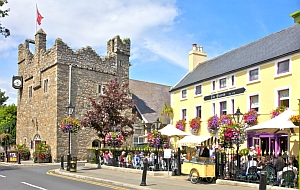 Dalkey Castle & Heritage Centre is a premier and unique tourist destination situated in the 14th Century Castle/Town House.
All year we have actors from Deilg Inis Living History Theatre Company to enlighten, entertain and engage you in a Live Theatre Performance every half hour. Closed on Tuesdays.
ADULT: € 7.95
CONCESSION: € 6.95
CHILD: €5.95
FAMILY: € 22.50 (2A + 2 CHILD U12)FOR GROUP BOOKINGS PLEASE CONTACT US
St. Begnet's Church and Graveyard
@ Castle Street, Dalkey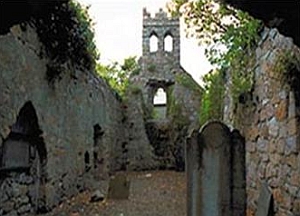 St Begnet's Church dates back to at least the tenth century. The Belfry has twin bells which were struck by hand. The Chancel & Chancel Arch were added in 13th century. The Church was reported to be roofless by 1630.
The Graveyard may have been used since the thirteenth century but the early graves are not marked.
Names of those buried from the 1700s to 1900s can be found on the Map in the Heritage Centre.
Access via Dalkey Castle & Heritage Centre, Castle Street, Dalkey

James Joyce Towers
@ Fortyfoot, Sandycove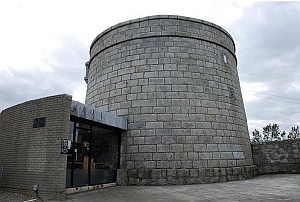 The James Joyce Tower was one of a series of Martello towers built to withstand an invasion by Napoleon. It now holds a museum devoted to the life and works of James Joyce. The tower is the setting for the first chapter of his masterpiece, 'Ulysses'.
Opening Times: Currently open all year. Enquire for details
Fortyfoot, Sandycove
T: +353 1 280 9265
F: +353 1 280 9265
Dalkey Island
@ Coliemore Harbour and Sorrento & Dillon's Parks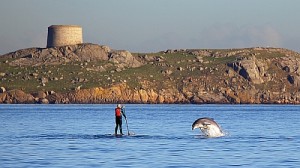 Dalkey Island (Irish: Deilg Inis meaning thorn island) is now inhabited by various forms of wildlife most notably a herd of feral goats.
You can see the ruin of the early Christian St Begnet's Church and a Martello Tower.
It is home to a colony of seals and  Roseate Terns.  More recently bottlenose dolphins have taken up residence in the waters around Dalkey Island.
Coliemore, Dalkey
Sorrento Park
@Sorrento Road, Dalkey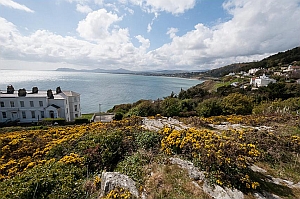 Enjoy breathtaking views from Sorrento Park. The view has been likened to the Bay of Naples.
The coastline stretches as far as the eye can see from Wicklow and Howth and is an excellent viewing point for photographs. The Bandstand is the setting for Tony Award -winning playwright, Hugh Leonard's play ' A Life'.
Sorrento Road, Dalkey
Archbold's Castle
@ Castle Street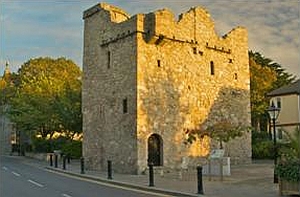 Archbold's Castle is one of the 7 fortified town houses built by the merchants of Dublin in the 14th century to store the goods being unloaded in Dalkey Sound.
Though in ruins, it is one of the two castles still standing today. You can walk around it safely to examine close up the structure of fortified town houses.
Castle Street, Dalkey
Coliemore Harbour
@ Coliemore Road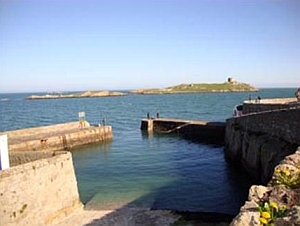 Take in the sea air at Coliemore Harbour where you can enjoy spectacular views of Dalkey island. In the 14th century this acted as the main port for Dublin. Merchant ships came from near and far. They dropped anchor in the deep waters of Dalkey Sound, bringing valuable goods that were stored in the seven fortified castles in Dalkey.

Coliemore Road, Dalkey
Bulloch Harbour
@ Harbour Road, Dalkey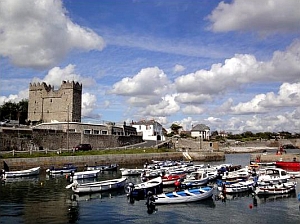 If you fancy a bit of fishing then head out to Bulloch Harbour. The tiny fishing harbour is located halfway between Dalkey and Glasthule.
You can walk here from either DART station & car parking is available.
During the summer there are boats for hire here, weather permitting.
Boat hire will cost €20-€30 per hour.
For more information call the following number.
T: +353 (0)1 280 6517 / +353 (0)1 280 0915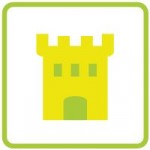 View some sample Heritage & Culture Itineraries for your visit to Dalkey, County Dublin