St. Begnet's Church, Dalkey, Dublin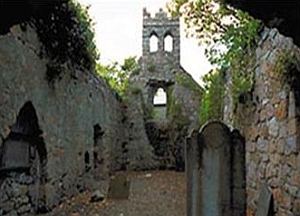 St. Begnet's Church dates back to at least the tenth century. The belfry has twin bells which were struck by hand. The Chancel & Chancel Arch were added in 13th century. The Church was reported to be roofless by 1630.
The Graveyard may have been used since the thirteenth century but the early graves are not marked.
Names of those buried from the 1700s to 1900s can be found on the Map in the Heritage Centre.