Swimming & Sailing in Dalkey, Dublin
Swimming & Sand Castles
@White Rock & Killiney Beach
Make sand castles or swim with the dolphins on White Rock & Killiney and Sandycove beaches.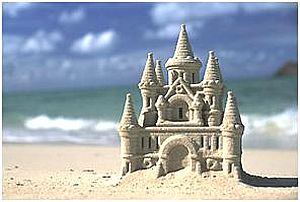 White Rock beach has some shelter for changing in and a platform built onto a rocky outcrop. To access the beach, from the viewing point on the Vico Road follow the tarmac path to the footbridge across the railway track. Descend the steps to the beach. There is limited parking along the road.

Vico Bathing Place is accessed from the Vico Road by continuing in a northerly direction for about 700m or so, just before the road crosses the railway tunnel there is a gap in the wall with a path leading down. Again the path crosses the railway on a footbridge to the beach.
From Killiney railway DART station or parking just off Station Road opposite the railway, access to Killiney beach is through an arch under the railway track.
Sailing
@ Dun Laoghaire Marina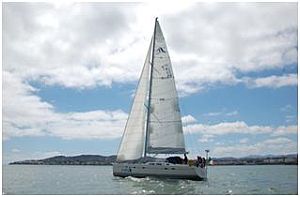 Go sailing – Dublin Bay, is an exciting and unique sailing adventure where you get to sail a 54-foot yacht in the Bay area and see Dublin from a completely different perspective.
Departures are from Dun Laoghaire Marina. Sailings vary between 2 and 3 hours. Group activities, company and private charters are welcome.
Dun Laoghaire Marina, Dun Laoghaire
Visit http://www.gosailing.ie
Boat Hire
@ Bullock Harbour, Harbour Road, Dalkey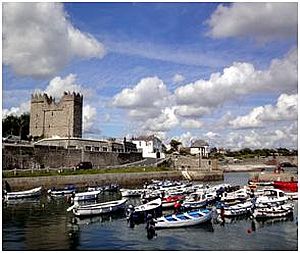 If you fancy a bit of boat fishing or just want to take in the sites from the water then head out to Bulloch Harbour and hire a small fishing boat. The harbour is located halfway between Dalkey and Glasthule. You can walk here from either DART station & car parking is available. During the Summer there are boats for hire here, weather permitting.
Boat hire will cost €20-€30 per hour.
For more information call the following number.
T: +353 (0)1 280 6517
+353 (0)1 280 0915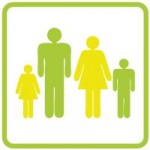 View some sample Family Fun Itineraries for your visit to Dalkey, Dublin.