Sailing & Kayaking around Dalkey and surrounding areas
Kayaking
@ Bullock Harbour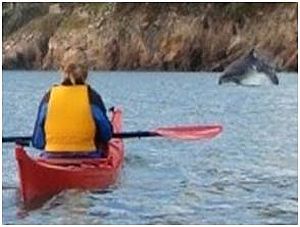 Kayaking.ie run kayaking tours from Bullock Harbour daily at 9.30am and 2pm. The kayak tours provide a unique way to see the seals and other wildlife and to experience the historic Dalkey Island. The tours are suitable for complete beginners and all of the gear and equipment is provided for you.
Kayaking.ie also run sunset tours on Tuesday and Friday evenings during the summer as a well as a kayaking class every Thursday at 6.30pm in Bullock Harbour.
For more information and for online booking visit our website:
Sailing
@ Dun Laoghaire Marina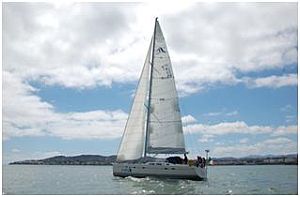 Go sailing – Dublin Bay, is an exciting and unique sailing adventure where you get to sail a 54-foot yacht in the Bay area and see Dublin from a completely different perspective.
Departures are from Dun Laoghaire Marina. Sailings vary between 2 and 3 hours. Group activities, company and private charters are welcome.
Dun Laoghaire Marina, Dun Laoghaire
Visit Go Sailing for more information.
Boat Hire
@ Bullock Harbour, Harbour Road, Dalkey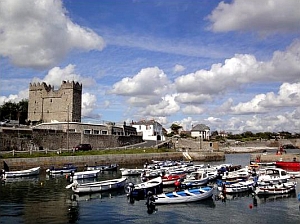 If you fancy a bit of boat fishing or just want to take in the sites from the water then head out to Bullock Harbour and hire a small fishing boat. The harbour is located halfway between Dalkey and Glasthule. You can walk here from either DART station & car parking is available. During the Summer there are boats for hire here, weather permitting.
Boat hire will cost €20-€30 per hour.
For more information call the following number.
T: +353 (0)1 280 6517
+353 (0)1 280 0915