Dalkey Business Group (DBG)


 Dalkey Business Community has had a number of representative organisations since the 1940s. The current Dalkey Business Group was founded in 2010 and has over 60 members. It was founded as a non-profit organisation with the following mission statement:
'To promote the development of business and entrepreneurship in the town of Dalkey through various methods including, but not limited to, marketing, hosting of events, and liaison with local, national and international bodies.'
The objectives of DBG are as follows: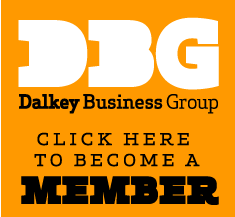 To promote:
The activities of its member organisations
The town of Dalkey as a shopping and trading destination
The town of Dalkey as a tourist destination
The liaison between and discussion with institutions and recognised bodies representing and sharing other interest, thus providing opportunities for convergence and cooperation for the benefit of its members and the town in general
The strengthening of professionalism of its members and training in the field of business practice
The sponsorship of activities which assist in the achievement of its mission
To advise on and contribute to the development of the local legislation and urban planning in accordance with the missions ad objectives of DBG
To stimulate businesses and societal initiatives that will improve the quality of life of members and residents of the town of Dalkey.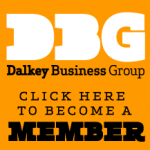 Join Dalkey Business Group and feature on the ilovedalkey.com website