Heritage & Culture, Dalkey Dublin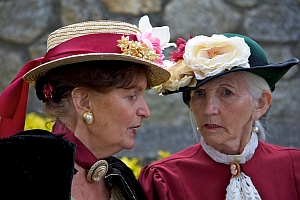 Come to Dalkey and explore the breathtaking urban oasis of the rich and famous. Many of Ireland's creative people either live here now or have done so in times past.
Watch out for Festivals such as Bloomsday, Dalkey Book Festival and Dalkey Lobster Crab & all that Jazz. You can take in 'Discover Dalkey's Literary Gems' in season in Dalkey Castle.  You can even become a Lord & Lady of Dalkey Castle and climb to the battlements.
Take a stroll down by either of our two harbours. You may be lucky and see the dolphins leap against a backdrop of the historic Viking settlement – that is Dalkey Island. Wine, dine and be pampered in our many local establishments. There is cuisine to suit all tastes and pockets. Enjoy the music and 'the craic' in our family run pubs. We will be delighted to entertain you.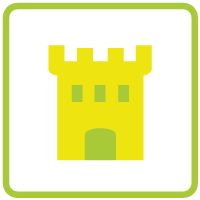 View some sample Heritage & Culture Itineraries for your visit to Dalkey, County Dublin.