Select Stores Juice Bar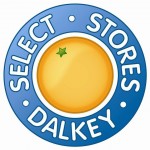 Wholefood Shop, Cafe and natural Juice Bar
– Bridgestone award 2013
– Sunday Times best of high quality artisan food shops Ireland
– Celebrating over 50 years in Dalkey
Select Stores is still seen as the local health food shop with a good nose job. When you walk through the doors you will soon find out that there is something fresh and exciting around every corner.
Check out the 'All Natural Juice Bar' where juices and smoothies are made freshly in front of you. Stay for an organic fairtrade coffee and spelt raspberry muffin or stay for lunch and have a Peach My Ass smoothie with falafel, hummus and sweet onion marmalade on a wholemeal pitta.
Follow that by doing a bit of relaxed shopping in the store, buy your seasonal fruit and veg or step outside for the organic produce. Our Nutritionist Oliver loves to chat and you can pick his brains about any health/nutrition question.
If its nuts and seeds or baby food or supplements you need, we have it under one roof and if we don't, we'll do our darndest to get it for you.
Our Promise
We founded Select Stores Dalkey and began selling natural & organic food for three reasons:
1. To contribute to the personal well being of our customers;
2. To protect the health of the Earth;
3. To make eating a robust and joyful event.
Select Stores – Juice Bar
1 Railway Road,
Dalkey,
Dublin
Facebook: https://www.facebook.com/olliemccabe
Send Message to listing owner
Select Stores Juice Bar