Dalkey Credit Union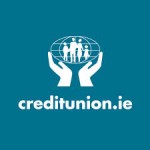 See what the credit union can do for you!At your local credit union they offer more then just savings and loans. A wide range of services are now available. See your local Credit Union for some of the services they are now offering to members.
Mission
Credit unions are non-sectarian and non-political, and continue that Irish tradition of co-operative self help.
Company Overview
A credit union is a group of people who save together and lend to each other at a fair and reasonable rate of interest.
Credit unions offer members the chance to have control over their own finances by making their own savings work for them.
Every credit union is owned by the members — the people who save and borrow with it — people like you.
13a Castle Street
Dalkey
County Dublin
Facebook: https://www.facebook.com/creditunion.ie
Send Message to listing owner
Dalkey Credit Union