Fishing & Angling in Dalkey, Dublin
Coliemore Harbour
@ Coliemore Road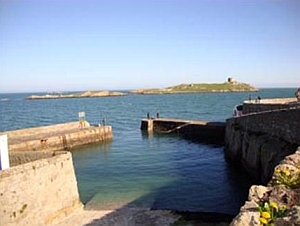 Take in the sea air while you fish at Coliemore Harbour and enjoy spectacular views of Dalkey Island. In the 14th century this acted as the port for Dublin. Merchant ships came from near and far. They dropped anchor in the deep waters of Dalkey Sound, bringing valuable goods that were stored in the seven fortified castles in Dalkey.
Coliemore Road, Dalkey
Bulloch Harbour
@ Harbour Road, Dalkey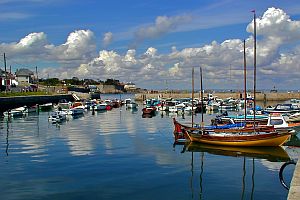 If you fancy a bit of boat fishing then head out to Bulloch Harbour and hire a small fishing boat. The harbour is located halfway between Dalkey and Glasthule. You can walk there from either DART station & car parking is available. During the summer there are boats for hire, weather permitting.
Boat hire will cost €20-€30 per hour.
For more information call
T: +353 (0)1 280 6517
+353 (0)1 280 0915